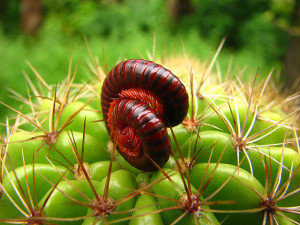 This year has taught me a lot about what it is to feel and embrace discomfort.
My lessons came from needing to put my sick dog, Foxy, to sleep. He had a head tumor and a crippling back problem. Each day consisted of him laying on his side; unable to eat, drink, or use the restroom unaided.
His circumstances were saddening to witness. Eventually, it was too much, and we knew what we had to do.
Ease his suffering.
We set up the appointment to put him down. It was arranged to occur that Saturday.
That day my girlfriend (Cammy) and I, along with her dad (James) and sister (Pamela), brought him to the vet. We carefully scooped up Foxy and placed him in his crate for transport.
Upon arrival, James and Pamela decided not to be there for the actual session. Seeing my girlfriend in that state was the worst part for them.
We calmed down Foxy as much as possible till the vet arrived. When he got there he explained everything and ensured that the procedure would be as "pleasant" as possible.
We took our positions around Foxy, and begun the process.
He administered two shots, one to knock him out and one to put him to sleep. As it took effect, his body stiffened and he became cold. Eventually, he was gone.
The Days That Followed
Cammy cried immensely that weekend, and I did my best to stay strong for her. I could grieve on my own later I thought.
But later on, I did more than grieve.
I also developed my first case of anxiety. Mixed in were feelings of guilt and sadness for not being able to prevent Foxy's condition from occurring. I blamed myself for not being able to save him.
3 Tips I used to Embrace
It was a really tough phase of my life. But even under such circumstances, I knew I had to do what I could to move on. But just willing myself better was not working, I needed to fix my approach, and change my perspective somehow.
It took some time, but using the strategies listed here really helped me get out of that rut and move on with my life.
1) Mindfulness based thinking
Above all, this was the single most important part of overcoming my symptoms.
The principle behind mindfulness is that instead of running from our negative feelings, we embrace them. We say to ourselves "okay, this is happening to me right now," and we allow ourselves to feel that way.
What you are doing is watching your reactions. You still feel what you feel, but you don't engage your feelings. Just acknowledge the situation, detach, and let it play out.
Think of it like a narration. Mentally state what is happening to you, this will bring on a 1st person type thought process ("I am feeling sad…"). Since the key is to be detached while remaining present, I find this works very well.
Know that this works well for all forms of discomfort, so use the opportunities to practice.
Mindfulness empowers you by showing you that any form of discomfort you experience can be dealt with effectively. Master this, then you can master anything.
2) Recognize that all stress is simply a "challenge to overcome"
When we think of stress, we tend to pair it with avoidance.  What we want to do is stay out of its way as much as possible, and if necessary, run from it.
But that perception is weak and causes stagnation. How so? Because if you normally run from your stress, then your mind is normally in a stagnant state.
And why are we stagnating? Because growth cannot occur without some discomfort.
Now I'm not saying that you should arbitrarily go down a path of pain for the purposes of growth.
But should you see that the path you must follow for happiness and fulfillment is filled with challenge, you cannot shy away from it.
When I had my anxiety, the last thing I wanted to do was deal with it. One of the symptoms was irrational fear, and nothing was needed to trigger it. I was once frightened of walking down the hallway because I wasn't sure what was around the corner (no joke).
But with the help of mindfulness based thinking, I was able to rewire my association with stress. It then became –
stress=challenge I must overcome
This was good. I didn't want to avoid it anymore and with a little practice, I was able to embrace my stress.
And with even more practice, this last tip left me a stronger and more confident version of myself as I finally left my discomfort.
3) Seek out the discomforts on your path
Every time you overcome stress, it becomes easier to manage. And when you overcome one type of stress, all other types become easier as well.
Seeking out the stress laid out on your path sets you up to be more successful on it. Adjusting to stress means an increase in tolerance, and an increase in tolerance is an increase in confidence.
How so? Because in both instances, you are saying "I can handle this situation, just like I did before."
This is simple adaptation, but that doesn't mean it's easy to do. However, if you practice with tips one and two then this last tip naturally follows.
And since this last tip actually increases your tolerance levels, less things in life will be able to stress you out. In others words, seeking out stressors actually reduces the stress in your life.
Just Remember This
You can and will adapt to your circumstances. And because of it, you will become stronger and more confident than before. This process continues so long as you never stop running from challenges in your path.
Just remember this quote when times are tough –
A life without pain is a life without challenge, and a life without challenge is a life without growth – Elliot Hulse
Have you been in a situation where you were able embrace your discomfort? How did you do it? Please leave a comment and let me know!

———-
If you enjoyed this post, why not hire me to write for your blog? You can contact me at Ericson@onewaythoughts.com