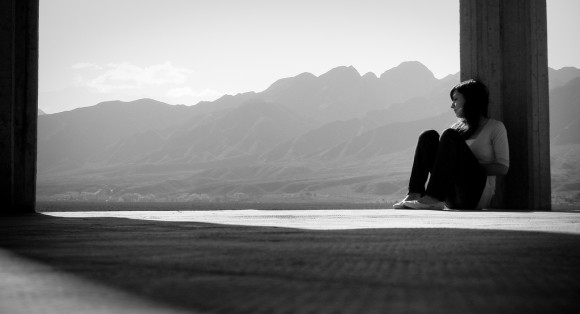 Time and time again I've found that I've repeatedly abandoned certain goals.
During which I held a positive attitude and always kept my eyes on the prize, hoping to reach it in due time.
But on more than one occasion, sticking with it was impossible. Even with what I thought was the "proper mindset."
What was I missing?
Positive attitude? Check. Big picture focus? Check. Dedication? Check.
All seemed to be in order.
Even so, there always seemed to be this point that I would reach, this inevitable bump in the road that would cause me to drop everything.
Even after spending weeks on a goal, diligently working on it, that bump always had a devastating effect on my endeavors.
When you Quit Your Goals
How many times has this happened to you?
The big picture is stored safely in the back of your head, serving as a constant reminder of what you want to achieve.
But somehow, your goal never reaches completion.
Even after only a small bump in the road, you find yourself slowly dropping your goal.
So you start working on it less frequently. Taking more breaks. Generally find yourself not even thinking about it at all.
You feel your goal slipping further and further away, until all thoughts of it are gone.
In the end you find you're left just as "successful" as you were before you attempted it.
The Problem with the Big Picture
By keeping focus on the big picture, you create a thought process which constantly reminds you of the distance between where you are, and where you want to be.
Each time you hit a bump in the road, you are forced to realize how many steps you have left to take. This serves as reminder that your path is potentially riddled with many more of these inconvenient bumps.
A disheartening fact.
Being reminded of the distance is enough of a reason for many people to quit their goals, but remembering that there are hardships along the way will only help solidify it.
Where To Focus Your Thoughts and Actions
So how do you defeat this problem?
The secret is in knowing when to shift perceptual gears.
When it comes to outlooks, there are 3 main facets.
1. Big picture
2. Medium picture
3. Small picture
The big picture is where we want to be. The medium picture are the roads we take. And the small picture are the actionable steps needed to get there.
Each of these needs a certain amount of time dedicated to it, but not in equal amounts.
It's easiest to use a variation of the pareto principle. Allocations should look something like this:
1. Small picture – 80%
2. Medium picture – 15%
3. Big picture – 5%
Rather then constantly looking forward at some imaginary destination, you look down.
Why? Because down is what you need to do now.
Now is real. Now is what will get you where you need to be, and it's what will get you to the big picture.
It's nothing more than a single, tiny, actionable step. Not 5, not 10, not 100 steps.
Just one.
This is the key to sticking with your goals. It will prevent you from feeling overwhelmed after hitting that bump in the road.
When you put your focus where it matters most, in the now, whilst occasionally looking up to make sure you're going in the right direction, sticking with your goals becomes significantly easier.
You're not constantly thinking about how many steps you must take or the many outcomes each one might lead to. Both of which are precursors to the feeling of being overwhelmed.
For this reason, approximately 80% of your time must be spent only doing that which can be done now.
Closing thoughts
Sticking with goals can be hard.
And it can be even harder when the advice we've been told a hundred times has the opposite effect on us.
So next time you feel that overwhelming feeling closing in on you, or the next time you hit that inevitable bump in the road, stop what you're doing.
Look at your feet, take a deep breath, and focus only on taking that very next step.
Am I wrong about focusing on the big picture? How so? Prove me wrong in the comment section below!
———-
If you enjoyed this post, why not hire me to write for your blog? You can contact me at Ericson@onewaythoughts.com