You suck at achieving your goals.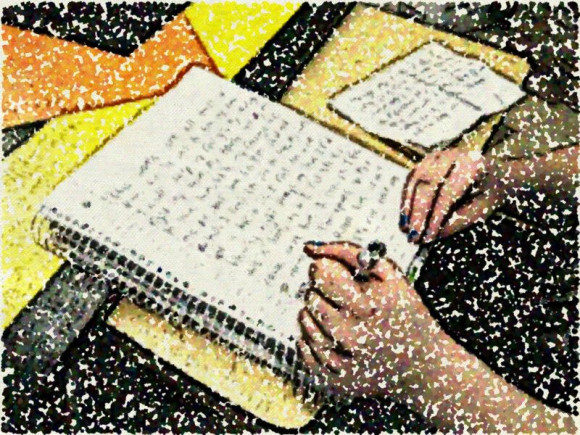 (And so do I).
We spend all our time thinking about our goals, waiting for the perfect moment to take action on them…
…But we rarely do.
That's our problem.
We think, we wait, we think, we wait… But taking action, especially "meaningful" action, is a struggle.
Our "action muscles" have wasted away, and it's up to us to bring them back.
But the question is – how?
There's a simple way to take action on goals
It happens to all of us.
You're sitting at your desk looking at an empty document page and you have no idea where to start.
You're waiting…
…Waiting for something, anything to get you going.
What does this waiting get you? Nothing, zero, zilch.
Here's a familiar scenario –
You're at home, lounging around on the couch. Your only goal is a nice, clean house. You can picture a room without piles of dirty clothes in the corner. You can envision dishes that are clean and put away.
But the problem is, all you're doing is imagining a clean house. You're getting lost in the vision of a sparkling clean home, and before you know it you've wasted your last day off doing nothing.
This is what we do.
We wait. We think. We imagine…
…But rarely act.
What do we do about it?
Here's how you take action and stick with it
Our main problems with lack of action on goals come from two sources:
Thinking too much
Waiting (usually for the perfect moment)
We need to gear our actions towards things that help to prevent that. So what I recommend is this, stick with a…
Day by day focus
How does this help?
Firstly, restricting our thoughts to what needs to happen that day will help us from getting lost in the fantasy of our goals.
If you've ever imagined yourself in the future and you're richer/more successful/done achieving some goal, and find that you've wasted hours doing so, then…
…this advice is specifically for you.
Okay, so a day by day focus. What now?
Simple.
All you need are two things:
A journal
A task list
It might sound strange, but hear me out.
Journal entries are by their very nature a "present" focused activity.
How do you feel "now?"
What do you want to do "now?"
What do wish you're life was like "now?"
See what I mean?
Journaling connects your thoughts and feelings to the exact moment you're writing it. This keeps your focus right where you want it, now.
So now that we've got your attention in the right place, what now?
The task list.
Right.
It's probably obvious, but the task list keeps your focus on what you need to do that day. It's job is to keep you laser focused so you can stick with your goals and make good use of that day.
"But I never stick with task lists!" you say.
Think again.
The beauty of this method lies in the synergy between the journal and task list. Journaling infuses your emotions and wishes into the task list. It gives them a meaning that's both personal and present-focused.
At the risk of looking silly, I've got a personal entry as an example:
"So yesterday ended up being pretty lazy.
At least I finished the most important thing, part of my guest post. But I didn't finish the movies or take Bogie (my dog) to doggy school… But that's okay. It's not the end of the world I guess.
So what today then?
Well, let's see if I can finish that guest post today. That's the most important thing. I also want to update my Hire Me page. My new copywriting skills should allow me to make it a bit better.
I've been working hard on them, I really hope I can make them work!
I also need to start marketing more. I know its really important but I neglected it because I really really wanted to finish my guest post. I mean, I plan on making that my main marketing method. I want to be everywhere that way.
It'll make me feel really good if can finally submit that guest post though!
So, the task list is:
  1. Finish at least part 7 and closing thoughts of my guest post.
  2. 30 mins of commenting on other blogs
  3. 30 mins of updating Hire Me page (at least 30)
That's all I got for now, but those are the most important things."
When I got to the task list, it didn't feel like something I had to do. It felt like something I wanted to do.
I laid my emotions and goals out before I created my task list. When I got there, it simply became a reflection of my desires, increasing the significance it.
My ability to take action has soared because of this.
Now it's your turn…
What do you think of this method? Is it smart? Dumb? What do you think is a good way to stick with your goals?
Please leave a comment below and let me know!
———-
If you enjoyed this post, why not hire me to write for your blog? You can contact me at Ericson@onewaythoughts.com